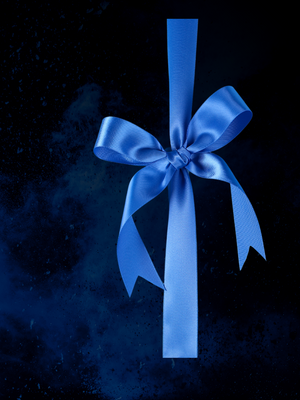 We make Something for Everyone
What Our Customers Have to say
★★★★★

I have never been more impressed by a business! Dillon went above and beyond to help finalize a last minute Christmas gift for my step-son. Such amazing customer service!!! Thank you so much! I will definitely be returning for future projects, as well as sending business your way!!!

Kym A.

Review Left On Google
★★★★★

I worked with Dillon and he did a amazing job. It was a comforting little place. Big bonus for having a cute dog you can play with while you get your stuff engraved. It had a lot of different options and they take the time to really get it perfect for you. It had gift ideas for everyone, even the pets!! I'll definitely go again.

Josephina F.

Review Left On Google
★★★★★

We worked with Dillon on ordering toasting glasses for our daughters upcoming wedding. He took such good care of us from ordering in the style of glass we wanted to the font on the glasses. We didn't have a lot of time and he worked with our time line. He went above our expectations with communicating on delivery of glasses and when he would have them engraved for us. We were so pleased with the finished product. They will be perfect at the wedding and for years to come. Thank you Dillon.

Debbie E.

Review Left On Google
★★★★★

We had so much fun shopping at Spokane Gifts. Jessica and Dillon we so kind and extremely helpful in picking out our gifts. There was so many options and it was engraved same day, he even let us watch the process. I highly recommend checking out their store. I can't wait to go back. It's more than just gifts, you will want to buy something for yourself too.

Cindy L.

Review Left On Google
★★★★★

My family and I purchased a hand made onsie for our up and coming baby. There was a pop-up cookie stand while we were there. Store was beautiful and there was so much to take in. So many endless options definitely great gift stop for any occasion. Very impressed with the atmosphere. Extremely welcoming. Will be back over and over again. The owner went above and beyond.

Zac A.

Review Left On Google
unique gift
Personalized ammo can
Great box for groomsmen gifts, employee appreciation gifts, or for that certain somebody that just needs something cool. This functional, waterproof & sturdy metal ammo can be used as storage for electronics, wedding keepsakes, or presented to a groomsman with gifts inside.
Professionally laser engraved by us - a forever lasting gift. Bring your own design or let us create own for you!
Learn More
made in Spokane
personalized locally
We are a new family owned business. We promise that quality & care comes first in everything we do. All of our products are made or personalized right here in Spokane.
View Products We Create
past clients
Our Goal
We want to work with local non-profits to give back to our community. Our plan is to create a system that will help generate income for families & individuals struggling with homelessness.
We plan to raise funds by donating 10% percentage of our sales, and hope to find other businesses to join our plan.
We will begin by laser-cutting unique wooden art canvas' and supplying art supplies to local women shelters & homeless shelters. We will raise funds by donating 100% of any proceeds from any artwork sold that was created.
Learn more about us & our vision.
About Us
Come Tie-dye At Our Store
Looking For some fun?
Our gift shop has a dedicated tie-dye area with all necessary supplies to make some awesome art. Beginners are welcomed. Just walk in and be ready to have some fun!
Spokane Gifts & Tie-Dye hosts tie-dye birthday parties, company outings, friends & family gatherings, date nights, & more.
Learn More
view products
Our team loves creating meaningful and unique gifts, home decor and more right here in Spokane. Shop local! View an overview of the diverse products & options we offer.
view locally made products
Visit us
Shop in-person, discuss project ideas, and enjoy free refreshments! Our gift shop & tie-dye area are available for walk-in visits during business hours.
Directions
our story
Spokane Gifts & Tie-Dye was created by Jessica and Dillon, a 24 year old couple that has been together since high school. Learn about us & our passion.
Learn More
Personalized Engraved Glassware
Nothing beats the quality of sand-carving. Our team is experienced and we can begin working on your order as early as today.

We could create the image using our laser engraver, although the sand-carved images are far superior than laser-engraved images. We carve depth into the glass that cannot be achieved with a laser. Therefore, our sand-carved products stand out and last a lifetime.
We can sand-carve specific products that you bring to us or you can select from our selection containing shot glasses, candle jars, whiskey glasses, beer mugs, flower vases, and much more.
Laser engraving & Cutting
Spokane Gifts offers customized design and laser engraving services to the local Spokane and Idaho area, as well through our website. We strive to achieve quality and excellent customer satisfaction. Our ordering process ensures that we can create and complete your project on time and with the quality and professionalism that is needed. Do you need your project designed? We can do that as well.

We love to create wall art, kitchen & bath signs, keychains, bottle openers, coat hangers, and many more great long-lasting gifts. We are able to engrave your wedding photos, baby photos, pet portraits, and much more. The options are truly endless. Let us create something meaningful for you.
Hand-crafted tie-dye & Clothing
Guaranteed fade resistant colors. Spokane Gifts & Tie-Dye offers a large assortment of various tie-dye designs & colors. We carry big and tall sizes as well as clothing for children, toddler, and newborns.
Do you know someone who doesn't like to wear tie-dye clothing? We carry more than just hand-made tie-dye shirts. Other products include shoes, socks, pants, jackets, hats, shoe laces, kitchen & bath towels, tapestries, onesies, beanies, baby caps, and more.