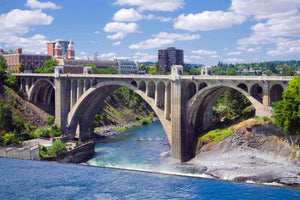 Spokane Area
Want to Come Tie-dye your own shirt?
Spokane Gifts has a dedicated area for you to come dye with us at Spokane Tie Dye. All supplies are here, just come visit us and create something unique!
Learn More
Get Directions
3 products
---
Our tie-dye products are all hand-made and unique.
Spokane Tie Dye products are crafted with top-quality professional dyes which do not fade over time. 
---